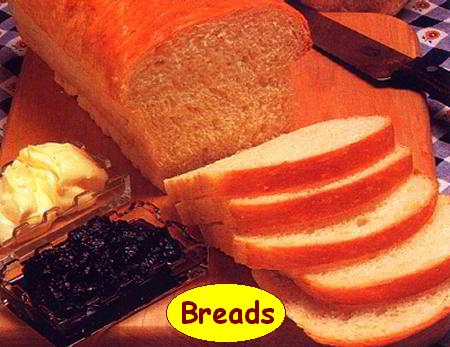 Is there any aroma that will trigger fond memories more quickly than that of fresh bread baking? For many, it brings instant visions of mother or grandmother in her cozy kitchen on baking day. Home bread-baking is not as common in this age of on-demand convenience, and that is a real pity because it is such a pleasant task, surprisingly easy and the results can have far-reaching influences on the quality of life for the baker and those the baking touches.
Feeling too young to fully retire at the age of 87, Murray Jaffe decided to organize the Bread Bakers Club in the Napa Valley. "The reason I am so enthusiastic about the forming of this club is that I have always found people who bake bread at home to be the salt of the earth in so many ways -- intelligent, warmhearted, creative and interesting. They will certainly be fun to work with," he said. Baking bread is fun and there are many ways to be creative with breads and bread products. Almost every family magazine has a bread recipe of some type and there are thousands of bread recipes available.
Below are bread recipes contributed by some of those intelligent, warmhearted, creative and interesting Breazeales. Go ahead! Create some fond memories, touch some lives. The outcome will be simply delicious.
---
Angel Biscuits ............................................................................... Beatrice Breazeale Bailey

Banana Nut Bread ................................................................................................ Patti Goodson Bea's Brocolli Cornbread ......................................................... Beatrice Breazeale Bailey Bev's Banana-Pecan Bread ........................................................ Beverly Breazeale Hinson Carolyn's Broccoli Cornbread ............................................... Carolyn Hummel Breazeale Kentucky Cornbread .................................................................. Ludie Breazeale Wardlaw Ludie's No Fail Rolls .................................................................. Ludie Breazeale Wardlaw Mayonaise "Biscuits" ................................................................ Carolyn Hummel Breazeale North Carolina Blueberry Muffins ...................................... Carolyn Hummel Breazeale
---
Page 1 of 1