Catherine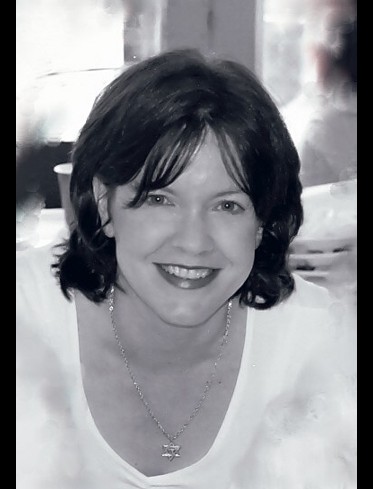 I, Catherine Anne Breazeale was a rebel child of the sixties. I was married at 15, in the summer of 1976. My husband was 16. I was married twice more and divorced thrice by the time I was 22. They were all to the same man-child. Jason was born of the second marriage and Tracy the third. In 1983, I was engaged to marry another man, when I discovered he was a hard-core racist and not at all a family man. I decided not to marry him, but did decide to keep the baby I discovered conceived during our time together. That was Blythe's father. I was married to two other men for a short while only because they wanted me to put them before my children. That was not going to happen. So, I spent 17 years as a single parent. I spent some time as a foster mother from 1995 to 1998. I believe children are more important than any other gift of life. After my children were born, I attended the University of Southern Mississippi and graduated with a Bachelor of Science and Art of Business, with a major in accounting. However, somehow I have ended up being a software developer for the last eleven years. I may go back into accounting or write fantasy novels, but I doubt I will continue developing as it is beginning to wear me out. Jason has a bachelor's in psychology at USM and is in the process of getting his master's in special education. He enjoys mentoring children with emotional difficulties. Jason is a classic care taker. He loves family and wants one of his own some day. Like my father, he will be a late bloomer when it comes to settling down and having children. He believes he should wait for the 'right' time. My only hope is that Jason plans, and God will laugh and send him a baby. Tracy will get her bachelor's in Medical Information and Information Technologies. She has not decided if she will go on and get her master's to teach, become a director of hospital patient data or spend more time with her children by working from home as a medical coder. She is a kind and gentle person. She has given me two beautiful grandchildren, Danyale and Hayden, who are the lights of my life. She had Danyale in 2001, who was a miracle child given Tracy's womb was declared not healthy enough to bear children. Eight years later, when she was two weeks away from a pre-op consultation for a hysterectomy, when she became pregnant again. Tracy planned and God laughed and now we have Hayden. Blythe was in the middle of getting her second chef's certificate at the New Orleans Culinary Institute, when Katrina hit. The school never reopened and Blythe was forever changed by losing everything she owned. She spent some time working for the Blue Tarp Corp., until New Orleans opened up for business again. She loves cooking and plans to go into business for herself selling pastries to tourists at the endless parade of New Orleans festivals and tourist season. She is a wild, free spirit. I met a man in March of 2003, and we have been together ever since. He is Michael Edwin 'Maddawg' Douglas. A badass biker on the outside and a ultra-conservative, right-wing Christian on the inside. He refuses to marry me for fear I will divorce him. He puts me and my children and grandchildren first, he takes care of me and loves me more than my 'husbands' ever did. Of all the men in my life, he is the first to not be intimidated by my in-your-face, filter-less mannerisms. He has two sons that he trusts me to parent, even though he thinks I am too rigid as a parent. His 17 year old son lives with us so, at almost 50, I find myself parenting again. Where I believe in strict discipline, Michael is a sucker for children and animals. He gives me free reign over William, but he outrageously spoils our dogs. Both sides of my family, my mother's and my Breazeale father's are wondrous, loving, family-oriented people. I have truly been blessed.
This narrative was posted March 2010.

Click here for a list of the basic items needed to complete Catherine's page.